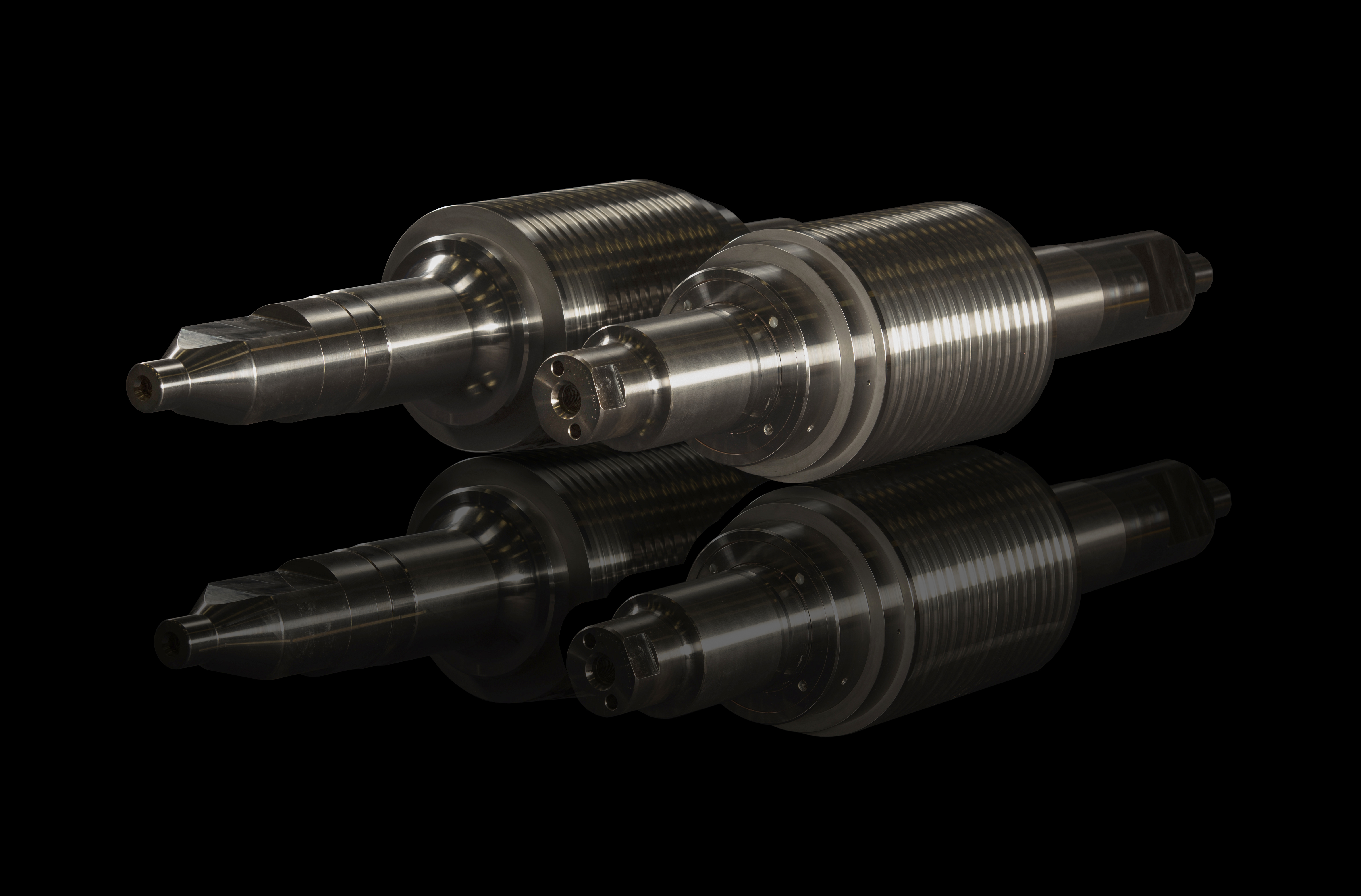 COMPOSITE ROLLS
SHUR-LOCK
Shur-Lock composite rolls combine the extended pass life of tungsten carbide, powder metallurgy tool steel or other advanced materials, with the durability and economy of an advanced composite roll. With Shur-Lock rolls, mills experience performance improvements of 6-to-20 times over conventional iron rolls. Your mill will see:
- Reduced roll inventory
- Increased tons per groove
- Less time redressing
- Reduced scrap
- Lower rejection rates
- Increased mill utilization
- Lower cost per tons rolled
- Higher quality finished product coming off the Mill
Because Shur-Lock composite rolls provide a perfect section, your rod or bar mill will see reduced wear on the roll stands. The number of roll and groove changes are decreased allowing your mill to do the work it was designed for: rolling continuous "on size", and in tolerance product. Lower your cost per ton rolled by reducing the number of delays associated with roll and groove changes. View our assembly diagram to see how easy the Shur-Lock Roll system is to use.